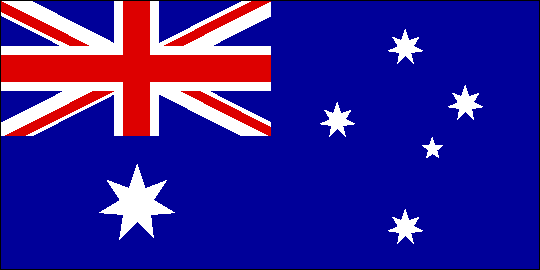 In a collaborative effort to address immigration and border security of common interest, the Governments of Australia, Canada, New Zealand, the United Kingdom and United States of America have formed a Five Country Conference (5CC). The 5CC nations of Australia, New Zealand, the United Kingdom, Canada and the United States aim to work together to enhance the integrity, Security and efficiency of their immigration and border services to improve client services and reduce costs.
The border control agencies of Australia, New Zealand and the United Kingdom have appointed VFS Global, the world's largest outsourcing and technology services specialist for diplomatic missions and governments, to offer a cohesive visa application facility in Singapore.
As part of their on-going efforts to improve processes, rationalise resources and achieve better value for money, the 5CC have agreed to an initiative to share visa support services, including the enrolment of biometrics. The first initiative of the 5CC was launched today with the commencement of operations for Australia, New Zealand and UK visas in Singapore.
The cooperation is aimed not only at providing a convenient and seamless visa application process for these countries, but also jointly tackling visa and identity frauds that have plagued the immigration systems from time to time. By working together under the aegis of the 5CC, the border control agencies will collectively aim to counter some of the common challenges around global migration by sharing best practices and coordinating their response to these challenges. With the maximising of joint efforts to facilitate legal immigration flows, the conference is confident of providing protection to those in genuine need, and to guard against those who would otherwise take advantage of or abuse their immigration systems.
Over the past decade, the border control agencies of the five countries, namely – Department of Immigration and Citizenship (DIAC) – Australia, Citizenship and Immigration Canada (CIC), Immigration New Zealand (INZ), UK Border Agency (UKBA) and US Department of State, have conjointly worked on the following areas of co-operation:
• Identity Management, including the use of biometrics and other technology to tackle identity fraud
• Information sharing
• Intelligence and overseas liaison
• Returns and repatriation
• Intergovernmental migration and refugees
• Business development
Australia, New Zealand, and the UK immigration departments announced details of the first Five Country Conference (FCC) shared Visa Application Centre (VAC) at Singapore.
The spokesperson's for Australia and New Zealand said, "Shared visa application facilities would lead to improved services for clients of each country and would also achieve greater efficiencies through shared infrastructure and staffing. These services will include extended operating hours with phones open until 5pm weekdays, and internet kiosks with an online application tracking facility so clients can view the status of their applications. Savings achieved this way are ultimately able to be passed on to our clients. All applications will continue to be assessed and decided by immigration staff at both the Australian and New Zealand high commissions. VAC staff will not be involved in decisions or have any knowledge of application outcomes."
The British High Commissioner, Antony Phillipson and UK Border Agency Regional Director: Asia Pacific, Simon Peachey, joined their Australian and New Zealand counterparts to officially open a new shared visa application centre. High Commissioner, Antony Phillipson said: "The use of shared visa application facilities will save us costs through shared infrastructure and resources and allow us to maintain the very high levels of service we provide to our customers in Singapore and continue to develop new premium products to meet their needs."
The Joint Visa Application Centre (JVAC) commenced visa application services for Australia, New Zealand and the UK. Travellers aspiring to procure visas for these countries can now do so at a convenient and common facility of the VFS Global operated 5CC Visa Application Centre (VAC), located at 20, Cecil Street, #11-02 to 05, Equity Plaza, Singapore 049705.
VFS Global will be responsible for accepting visa applications for Australia, New Zealand and UK visas from applicants residing in Singapore. All applications will continue to be assessed and processed by the DIAC, INZ and UKBA offices respectively.
The VAC will remain open from 08:00 hrs to 16:00 hrs from Monday-Friday, keeping in mind the convenience of the applicants. The services of the 5CC VAC would attract a nominal service fee, payable at the time of application.