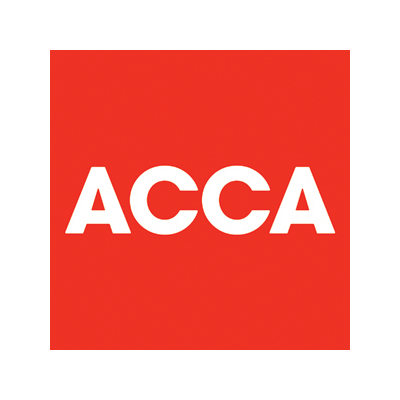 Global business confidence up, but confidence gap between developed and emerging markets is widening

Financial turbulence is building globally
Global business confidence is up, but the economic recovery could be seriously flawed, reveal new findings from ACCA's (the Association of Chartered Certified Accountants) and the Institute of Management Accountants (IMA) Global Economic Conditions Survey (GECS).
GECS, the largest regular economic survey of accountants in the world, gauges the views of ACCA and IMA finance professionals globally, using the hands-on experiences of accountants in industry and practice to provide a truly global perspective of the economic recovery.
Singapore findings
The first GECS edition for 2014 saw business confidence nearly cross over into positive territory for the first time in five years; but it also saw Singaporean respondents' macro-economic outlook changing significantly in the new year revealing an uncertainty not previously recorded.
Although Singapore's broadly upward trend of the past two years has been preserved, an unprecedented 20% were unsure whether conditions were improving or not, up from just 3% in late 2014. 40% of respondents were optimistic (down from 51% previously), while another 40% were pessimistic, down from 46%.
Emmanouil Schizas, ACCA's Senior Economic Analyst, said: "This sense of uncertainty has some basis in the fundamentals of the economy. According to GECS respondents, price and exchange rate volatility moderated in early 2014, but the year-long trend towards further instability seems most likely to continue into the middle of the year."
Consequently, business confidence was up for a second consecutive quarter, but here too responses paint a picture of increased uncertainty. While 29% of respondents reported confidence gains, up from 19% in late 2013, 34% reported losses, also up from 32%.
Soo Yee Leong, head of ACCA Singapore, commented: "Both business and investment opportunities grew significantly in early 2014, despite a marginal deterioration in cashflow and demand conditions. Access to growth capital also improved quarter-on-quarter, although it is still on a downward trajectory, having peaked in Q3 2013. The combination of new opportunities and a stronger supply of funding helped maintain business capacity building on a strong upward trajectory, although seasonal influences meant that it was down slightly quarter on quarter."
Global Findings
Thirty per cent of respondents around the world were now more confident about the prospects of their organisations than they had been three months earlier, a figure unchanged since late 2013. On the other hand, 31% reported a loss of confidence, down from 34% in late 2013.
Additionally, more than half of the global GECS sample (58%, up from 55% in late 2013) were optimistic about the state of their national economies, reporting that recovery was underway or about to begin. The pessimists only made up 38% of the sample, down from 42% in the previous quarter.
However, a closer look revealed a worrying picture for the economic recovery.
Emmanouil Schizas added: "Despite the best business confidence readings since the GECS began in 2009, ACCA and IMA's analysis of the influence of fundamentals on business confidence suggests that the economic recovery is flawed and has now become much more fragile. 
"Since early 2013, global business confidence has become increasingly dependent on price and exchange rate stability. This trend is a sign of building financial turbulence, and has accelerated dramatically in early 2014. Financial stability is now a more significant contributor to business confidence than cash-flow and demand. Expectations of government spending and ratings of government policy also became more significant contributors in early 2014, suggesting that the recovery has been hollowed-out in early 2014 and is now over-dependent on policy."