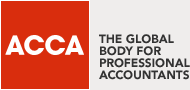 -Yet faith in economic recovery remains stable
Business confidence fell in Singapore during the third quarter of 2013, with only 18% of businesses reporting confidence gains, according to new findings from ACCA (the Association of Chartered Certified Accountants) and the Institute of Management Accountants (IMA) in their Global Economic Conditions Survey (GECS).
GECS, the largest regular economic survey of accountants in the world, gauging the views of ACCA and IMA finance professionals globally, revealed that confidence in the prospects of Singapore businesses were down on the previous quarter with fewer opportunities identified by the finance teams working in the engine rooms of the business community.
Emmanouil Schizas, ACCA Senior Economic Analyst, said: "A number of factors have come together to hinder the confidence levels of Singapore's businesses in their own prospects. Inflation is close to its Q1 highs once again, while pressures on demand and cash-flow are up again, ending a full year of improvement. Late payment symptoms, usually more of a problem elsewhere in the world, have reached Singapore. Meanwhile, growth capital has also become less accessible, after supply peaked in early 2013.
"This is not a trend unique to Singapore, but one quite common to the wider region. Neighbouring Malaysia has also seen confidence drop off and businesses are seeing a number of challenges, while a deepening credit crunch in China could have implications for Asia-Pacific in general."
However, optimism remained amongst Singapore's finance profession in relation to the economic recovery.
Leong Soo Yee, Head of ACCA Singapore, said: "The GECS research shows that while confidence in their own businesses has deteriorated, finance professionals remain confident in the broader economy, with 34% of those surveyed believing it is improving or about to do so. That perception has not changed significantly since the second quarter of 2013."
Global outlook
Collectively, across the world businesses were more optimistic about the economy than they've ever been since the survey was launched, and more confident about their own prospects than at any time since the end of 2010. However, a closer look at the figures reveals that many individual markets did not share this buoyant mood and saw business confidence fall in Q3.
The threat of the Federal Reserve and other Central Banks halting or reversing their extraordinary stimulus has led to a dramatic withdrawal of investment from riskier assets, as well as most emerging markets. The survey findings suggest that the fallout has fed through to the real economy, sending many of the world's most promising economies into a credit crunch of their own. This timing is particularly unfortunate as it coincides with a deep credit crunch in China, resulting from concerns about the health of the country's banking sector and the viability of its public finances.
Emmanouil Schizas said: "What GECS shows us is that monetary policy, real and potential, has now become a stronger influence on business confidence than demand or business opportunities. That's a sure sign of trouble brewing. The idea of a global recovery has taken hold worldwide and the business community is generally optimistic about macro-economic developments even as they doubt the prospects of their own organisations. This is not really sustainable – and it is more likely that recovery expectations are going to re-align themselves with that low business confidence, than vice versa."
Read the full Global Economic Conditions Survey Q3 report at http://www.accaglobal.com/content/dam/acca/global/PDF-technical/global-economy/tech-ms-gec19.pdf